---
The Weeknd anuncia el regreso a Sudamérica para su nueva gira mundial
Escrito por Berlin1079 el 21/10/2021
Con un post en Instagram del nuevo póster para su gira mundial, The Weeknd anunció su retorno a Sudamérica para el 2022.
La última vez que The Weeknd nos visitó fue durante el festival Lollapalooza en su versión 2017, donde lo acompañaron artistas como Two Door Cinema Club, Metallica, The Strokes, The xx y The 1975.
Ahora, el cantante vuelve a Sudamérica con su After Hours til dawn tour, su séptima gira y la primera que es totalmente realizada en estadios. Esta originalmente se llamaba simplemente After Hours tour. Pero debido a distintas complicaciones causadas por la pandemia del Covid-19, The Weeknd decidió cancelar el tour completamente y crear uno nuevo.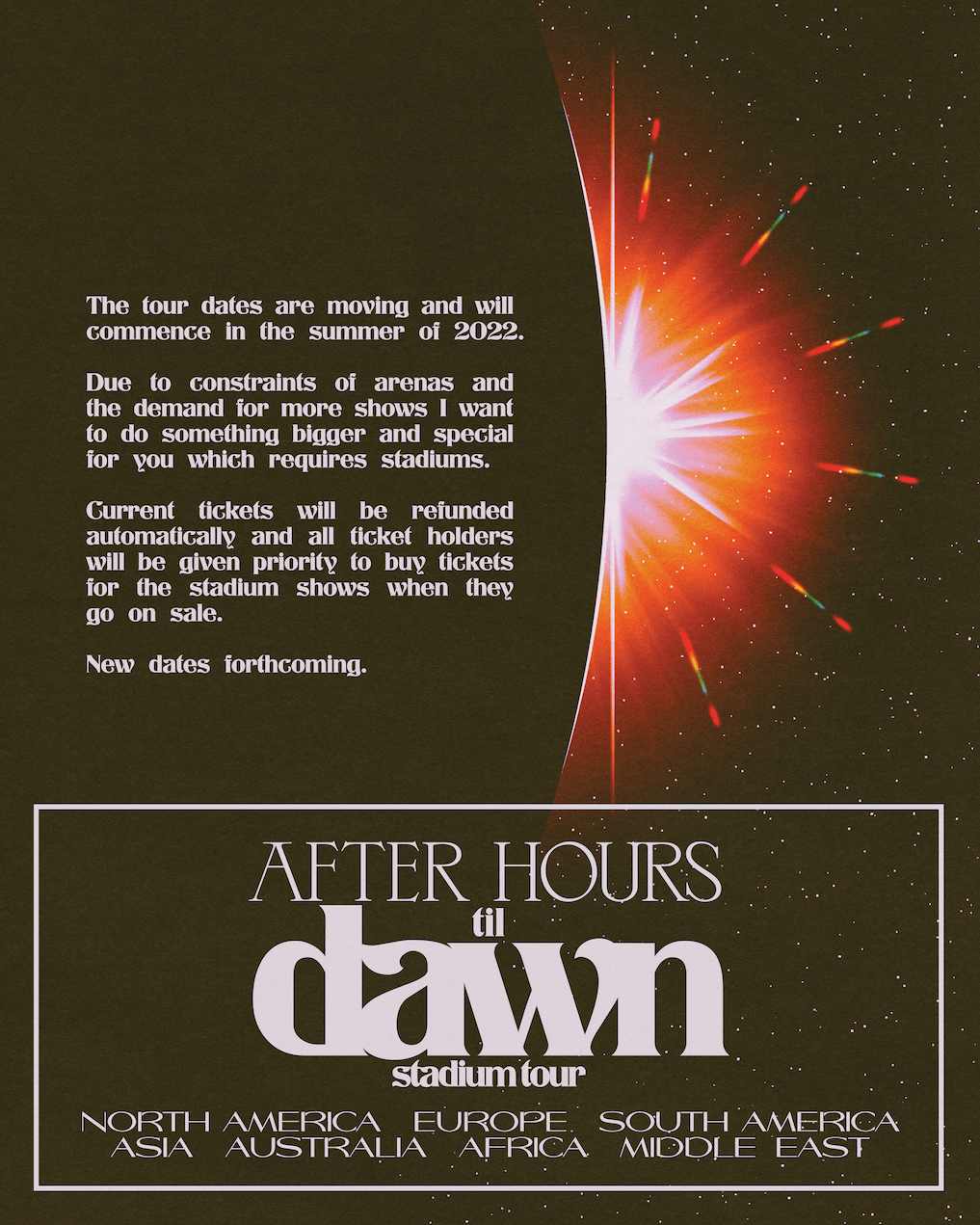 En su post de Instagram, el cantante escribió: «Las fechas del tour se moverán y comenzarán en el verano del 2022. Debido a las restricciones de las arenas y las demandas por más shows, quiero hacer algo más grande y especial para ustedes, lo cual requiere estadios».
«Los tickets actuales serán reembolsados y todos los que hayan comprado sus entradas recibirán prioridad para comprar tickets para los shows en estadios cuando salgan a la venta. Nuevas fechas próximamente», escribió el canadiense refiriéndose a las entradas para sus futuros conciertos.
Lamentablemente, para el cantante, sus fanáticos no se tomaron las noticias para nada bien. Entre los comentarios de la publicación, sus seguidores comentaron «Gracias por arruinar mi día, tuve los tickets durante dos años PARA NADA». «Tuve buenos asientos y ahora tengo que hacer todo el maldito proceso de nuevo». «Abel está jugando con nuestros corazones».
---
Opiniones
---